Online auctions have become increasingly popular in recent years due to the numerous benefits they offer to both buyers and sellers. In this article, we will explore some of the benefits of online auctions and why they are a great way to buy and sell real estate, farmland, commercial property, collectibles, firearms, vehicles, equipment and so much more!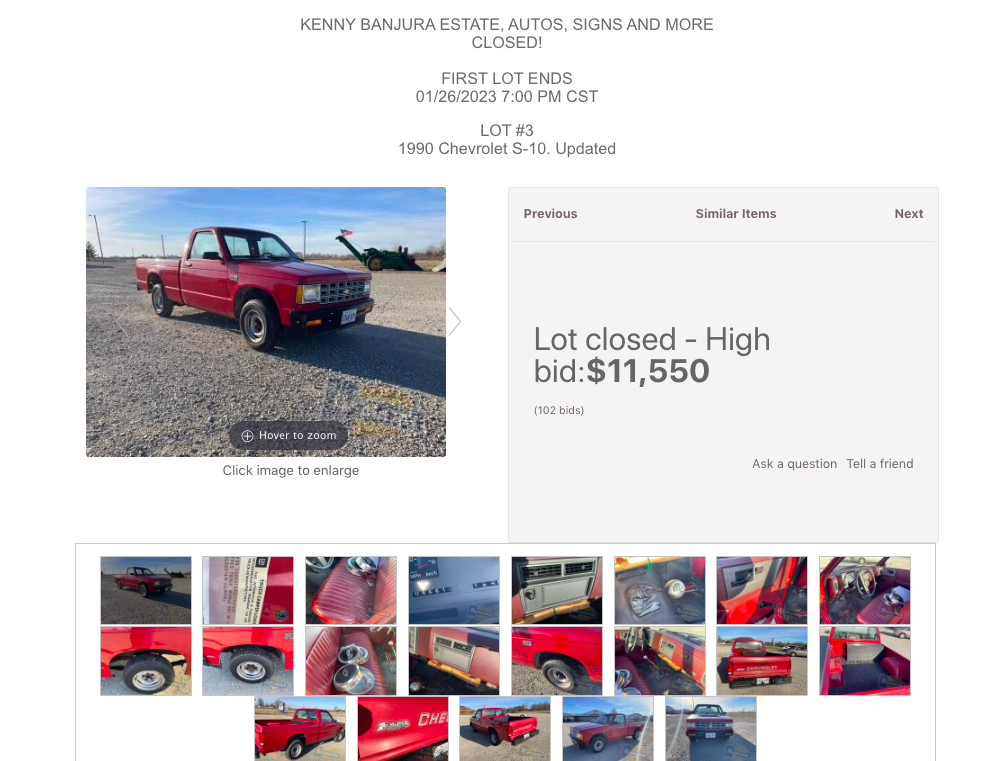 Convenience
One of the main benefits of online auctions is the convenience. Buyers can browse and bid on items from the comfort of their own homes, without having to attend a physical auction. This is particularly useful for people who live in remote areas or have busy schedules. Similarly, sellers can have more flexibility on when they would like to conduct an auction without the need for a physical location or hassling with things like logistics of parking, restrooms, preparing property for auction day, etc.
Broader Audience
Another advantage of online auctions is that they reach a wider audience of potential bidders. Unlike live in-person auctions, which are usually limited to people in a specific location, online auctions can be accessed by people all over the world. This means that sellers have a larger pool of potential buyers, which can increase the chances of selling their items for a higher price. Buyers also benefit from this, as they have access to a wider selection of goods than they would at a physical auction. We offer shipping and hauling options as an added convenience making it feasible for long distance bidders to bid confidently.
Lower Costs
Online auctions will almost always be more cost-effective than live in-person auctions. Sellers do not need to pay for a physical location to host the auction or absorb all the labor costs that are incurred in preparing a location for auction day. Buyers can also save money on travel costs and other expenses associated with attending an in-person live auction. This means that both buyers and sellers can benefit from lower costs and potentially higher profits. Also a major concern is weather when you schedule a live in-person auction. Foul weather can hinder bidder turnout and ultimately impact the results of the auction.
Increased Transparency
Online auctions are generally more transparent than physical auctions. Buyers can easily see the bidding history for an item and track the progress of an online auction in real-time. Buyers can be confident that they are entering into a fair and transparent transaction. Sellers also benefit from increased transparency, as they can see how much interest there is in their items throughout the course of an online auction.
Ease of Use
Online auctions are also easy to use. Most platforms have simple interfaces that allow buyers to search for and bid on items quickly and easily. We offer a full-service online auction experience for sellers offering everything from writing descriptions, taking pictures, marketing and shipping of items. Many of our online consignment auctions also offer sellers the ability to list their own items for sale in just a few clicks if they so wish. This ease of use makes online auctions accessible to people of all ages and backgrounds, which can further increase the pool of potential buyers and sellers.
In conclusion, online auctions offer numerous benefits to both buyers and sellers. They are convenient, have a wider audience, are more cost-effective, are transparent and easy to use. As more and more people turn to online shopping and selling, online auctions are likely to become even more popular in the coming years and a preferred method when selling assets.
If you are interested in learning more or scheduling a free consultation for an online auction, please give us a call at 217-563-2523 or E-mail Us.